ACORN John Murdock - F/40906 (NA)
ACORN John Murdock - F/40906 (NA)
OUR REFERENCE / NOTRE REFERENCE : 592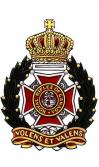 Royal Rifles of Canada
Royal Canadian Infantry Corps
CANADIAN ARMY
BIRTH AND DEATH INFORMATION / INFORMATION DE NAISSANCE ET DE DÉCÉS
DATE OF BIRTH (DD/MM/YYYY)

DATE DE NAISSANCE

11/07/1917
CITY / VILLE
Trenton
STATE / PROVINCE
Nova Scotia
COUNTRY / PAYS
Canada
| | |
| --- | --- |
| ETHNIC GROUP - ETHNIE | Native American |
| NATIONALITY - NATIONALITÉ | Mi'kmak |
| GENDER / GENRE | Men |
| | |
| --- | --- |
| DATE OF DEATH - DATE DE DÉCÉS (DD/MM/YYYY) | 23/12/1941 |
| AGE | 24 |
| CAUSE | Missing in action |
CEMETERY - CIMETIERE

NAME / NOM

Sai wan war cemetery and memorial

CITY / VILLE

Sai wan

STATE / ETAT

Chai wan

COUNTRY / PAYS

HONG KONG

GRAVE / SEPULTURE

Column 24
CIVIL LIFE INFORMATION / INFORMATION SUR LA VIE CIVILE
| | | |
| --- | --- | --- |
| FATHER - PERE | MOTHER - MERE | SPOUSE / HUSBAND - EPOUSE / EPOUX |
| john acorn | effie acorn | |
MILITARY LIFE INFORMATION / INFORMATION SUR LA VIE MILITAIRE
DRAFT OR VOLUNTEER

CONSCRIT OU VOLONTAIRE

SERVICE OVERSEAS

SERVICE OUTRE MER

PRISONER OF WAR

PRISONNIER DE GUERRE

CITIZEN

CITOYEN

yes
yes
ENLISTMENT / ENROLEMENT

DATE (DD/MM/YYYY)

13/07/1940

PLACE / LIEU

Charlottetown, Prince Edward Island

UNITÉ / UNIT

West nova scotia regiment

AGE

23
DISCHARGE / DEMOBILISATION

DATE (DD/MM/YYYY)

PLACE / LIEU

CAUSE
TRANSFER / TRANSFERT

DATE AND UNIT / DATE ET UNITÉ

DATE AND RANK / DATE ET GRADE
HOSPITAL / HOPITAL

DATE (DD/MM/YYYY)

CAUSE

30/08/1940 - 07/09/1940
BATTLE / BATAILLE

FIGHTING / A COMBATTU
AWARDS / MÉDAILLES
DEAD / DÉCÉS
WOUNDS / BLESSURES
VARIOUS INFORMATION / INFORMATIONS DIVERSES

Son of John and Effie Acorn of Wood Islands, P.E.I. Husband of Lillian Acorn, of Deer Lake,
Ontario. He became in prisoner of war in Hong kong where he died in prison.

Fils de John et Effie Acorn de Wood Islands, Ile du Prince Edouard. Mari de Lillian Acorn, de Deer
lake, Ontario. Il est devenus un prisonnier de guerre a Hong kong et est décédé en prison.
AVAILABLE DOCUMENTS / DOCUMENTS DISPONIBLES
DOCUMENTS AVAILABLE

DOCUMENTS DISPONIBLES

NUMBER AVAILABLE

NOMBRE DISPONIBLE

LINK TO THE DOCUMENT / LIEN VERS LE DOCUMENT

ENLIST PAPER / FEUILLE D'ENROLEMENT

SOLDIER PICTURES / PHOTO DU SOLDAT

1

CEMETERY PLAN / PLAN DU CIMETIERE

1

GRAVE PICTURE / PHOTO DE LA TOMBE

1

CANADIAN REMEMBER BOOKS

LIVRE DU SOUVENIR CANADIEN

1

OTHER DOCUMENTS / DOCUMENTS DIVERS

3

MILITARY FILES / DOSSIER MILITAIRE

1
MILITARY FILES
SOURCES
Commonwealth war graves commission
- Second world war book of remembrance
- Prince Edward Island Legion War Time Service Recognition booklet - Volume 9
- Globe and Mail - January 9, 1943
Researched and compiled by CASTELNOT yann
Last edited: 24/09/2019